August 18 @ 8:00 am - 5:00 pm Kilglass Gaels GAA Club
Please see the latest up to date Fixtures and Schedules.
Please be aware that these draws are still subject to minor changes with withdrawals, delays, or no-shows affecting schedules. All times are for guideline purposes only, we suggest that you be on site 1 hour before your intended fixture, as delays must be kept to a minimum to ensure the enjoyment of the players and the pressure on the Volunteers.
Players are also advised that all Adult grades and the Boys 19 & U will be operating on a loser refs the next game on court. If you are not capable of reffing the standard of the game next up, then assistance will be given to ensure the game is referred, but you will still have to ref on an alternative court.
GAA Handball would like to wish all competitors the very best of luck, and we hope an enjoyable experience for players, Spectators, Volunteers, and hosts.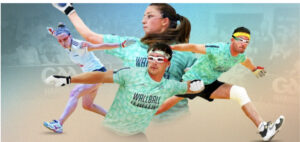 Longford GAA Handball
GAA Handball
Roscommon Handball
https://uploads.gaahandball.ie/Wallball%20Nationals%202023%20-%20Fixtures%20Times%20on%20Schedule%2010pm%2016th.xlsx
Share this Event