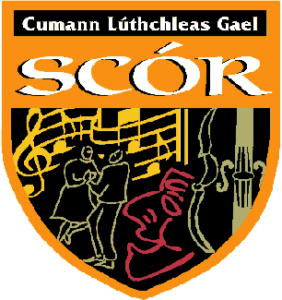 Kilglass has a long and successful relationship with Scór. Click the links below to learn more about the competition and about the history and success Kilglass had had in Scór down through the years.
Scór – what is it?
Have you an interest in Irish culture and the GAA?
Did you know there is a way of combining the two?
No? Well then you haven't heard of Scór.
What is Scór?
Scór is the GAAs cultural competition and it is open to every club in the country.
It is divided into two sections, Scór Na nÓg, for young people under 17 and Scór Sinsear, for everyone over 17! In County Roscommon we also run a competition called Scór Na bPaistí for National School children.  A lot of people reading this are saying to themselves "the GAA is a sporting organisation, it's Hurling and Football". Yes, this is true, but the GAA is first and foremost a cultural movement established with the aim to keep alive our distinct Irish traditions and pastimes, our games and our culture!
Scór is an outlet for people to display their talents and enjoy themselves whilst representing Kilglass Gaels and engaging in something uniquely Irish at the same time, it is about the taking part.
What is Scór competition comprised of?
There are eight events/disciplines in Scór that cover all aspects of Irish culture: Figure/Céilí Dancing, Solo Singing, Ballad Group, Recitation/Scéalaíocht, Nuachleas/Novelty Act, Instrumental Music, Set Dancing and Table Quiz. The competitions are organised in each county by the Coiste Scór, a committee, which is made up of delegates from clubs (every club is entitled to two delegates).
In Roscommon, Scór na nÓg entails four preliminary rounds, two in the north of the county and two in the south, winners here progress to the county semi-final (also known as the northern final or southern final). The county final is a big occasion every year and is usually held in early January (The county final of Scór Sinsear takes place in February). Winners progress to the Connacht final and from here to the national final.
How can you get involved with Scór in Kilglass?
Contact Cian Diffley –